About Basstan Trading
Basstan Trading Limited, is the modern developing trading company, which was established in the year of 2005 in England – UK, it is running smoothly in two major countries which owns development, production & export of Footwear-Luggage & Hand bags.


In the past six years and with fifteen years of the chairman business experience, the company has managed to achieve an enormous success in the industry; the company has worked to promote their product & service internationally. By opening a new office in China in the Year 2006 Basstan Trading Limited has turn into a well-known and great winner as exporter in the market; the company become a solitary hub for innovative people and institution worldwide.


Our total work force consists of around 50 people. Every individual is been allocated a particular nature of job and their duties and responsibilities associated with every task are clearly mentioned to them, in order to establish effective managerial control and efficiency in the day-to-day functioning of the business. Besides this we have an in-house designing team in order to establish expertise & creativity for the development of the products we specialize in. We also work on the specifications and instructions of the buyer for developing several different products.


As a private company everything we do reflect our mission and the values that make it possible, Our MOTTO is to provide our customers with exceptional quality at reasonable prices with greatly gratification.


Our values as a company and as individuals are:


Integrity, transparency and honesty.


Responsive, Resourceful and committed.


Passion for customers, for our followers, and for skill.


Taking on big challenges and seeing them through.


Constructive self-criticism, self-improvement, and personal excellence.


Services
Basstan Trading Limited has dedicated it self to provide the Best inspection services to its customers with total Transparency. On each contract with Chinese factories we will operate as an extension to your company. Our main motto is being responsive with clarity & accuracy in all dealings.


We offer the following services:


Translator in three languages*


Factory evaluation


Factory visit arrangement


Pre- production inspection


Logistics arrangement (Shipping)


Pre- shipment inspection


Loading supervision


After shipment follow-ups

We believe in customer satisfaction with smile. For further enquiry or free consultation (about Chinese trade) please contact us.

*We have experienced and qualified translators in (English, Arabic and Farsi, to Chinese language), providing comprehensive assistance during your relation with us as well as your business trip in China.
Think Big,
Win the World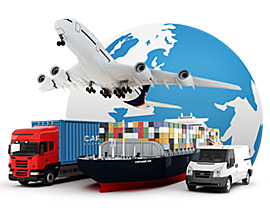 Providing cost effective and reliable marine transportations